Recently, in Mika Singh's show Mika Di Voti, based on Mika Singh's Swayamvar, Akanksha Puri expressed her love for her and she revealed that she wants to come into Mika's life. To be the queen of lions is the most deserving.
Akansha Puri has worked in hit South Indian movies like 'Alex Pandian' and 'Praise the Lord'. Akanksha nowadays talks about her becoming the bride of famous singer Mika in Mika Singh's swayamvar show Mika Di Voti. It remains in discussions.
A video of Akanksha Puri is becoming very viral on social media, in which she is expressing her feelings for Mika. These days Mika Singh is searching for a life partner for himself through the TV serial Mika Devoti. Happened on 19th June 2022. Although more than one beautiful and art full girls from different corners of the country have participated in this show to become Mika's wife, but when the singer's old friend entered the show, there was no reason for their happiness. There is no place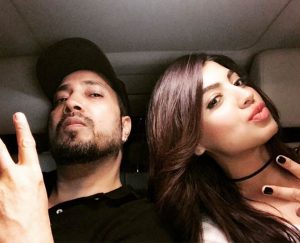 Akanksha Puri expressed her love
Akanksha Puri has stepped into the show as a wild card entry and everyone is very surprised when she comes on the show, Akanksha has also given her reason for coming on the show. She recently shared some of her pictures with Mika Singh , in which both of them are seen in a very romantic mood with each other and cuddle.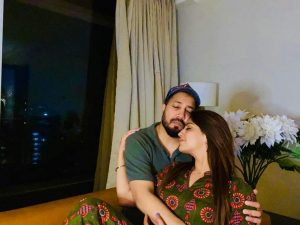 Mika and Akanksha have been seen together many times before
Akanksha Puri and Mika Singh are very good friends of each other for a long time. Both of them are together for about 10 to 12 years. In the year 2020, some romantic photos of these two came in front of everyone and seeing them, people felt that something is going on between them. But later it was revealed that all the pictures that went viral were part of a project Quarantine Love .
Even before this, in the year 2021, Akanksha and Mika were seen together in the Gurudwara, where both had spent a long time with each other and also listened to Ardas. At that time, the actress shared a video and wrote below it, "Blessings are taken", in this video she also tagged Mika Singh, seeing which people started congratulating her, but Akanksha scolded people on this matter. Giving clarification, she said that she is not marrying Mika.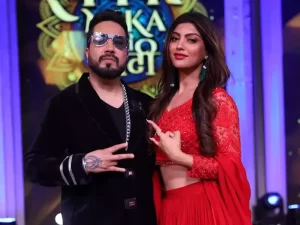 Akanksha got jealous and jealous of the girl
Akanksha has clearly said in a video of Swayamvar that, "I consider Mika to be my very best friend but when I saw her coming close to other girls, I started getting jealous of those girls. And I cared for someone Without taking entry in ' Mika Di Voti' .