Rahul Vaidya and Disha Parmar celebrated their first wedding anniversary together. Meanwhile, Rahul Vaidya has shared a beautiful caption with his wife Disha Parmar while sharing a picture on social media. Rakhi Sawant has surprised everyone by commenting in this picture.
Famous TV actor Rahul Vaidya and his wife and actress Disha Parmar arrived in London to celebrate their wedding anniversary these days. The couple tied the knot on 16 July 2021, holding each other's hand. Both are making their first wedding anniversary celebrations memorable amidst the beautiful location of London.Meanwhile, Rahul Vaidya and Disha Parmar, who are active on social media, have shared a note with very cute pictures, wishing the other of their first wedding anniversary. Fans are also very fond of the pictures of Rahul Vaidya and Disha Parmar. Same
Shared this lovely note:
Disha Parmar has shared a picture with each other sitting in the flight, wishing husband Rahul Vaidya on their first wedding anniversary.In this photo, the two are seen kissing. People are very fond of the picture of this couple in romantic pose. Rahul Vaidya has written a beautiful note for his wife. The caption read, 'Happy 1st anniversary my love… 1 year passed so fast… I am so blessed to have you as my life partner! Really want you and only you for the next 7 births, however cliche it sounds.Your inner beauty makes me shine every day … I love you wife! For many more years of laughter, happiness and lovely moments ..🥂❤️ #DisHul.'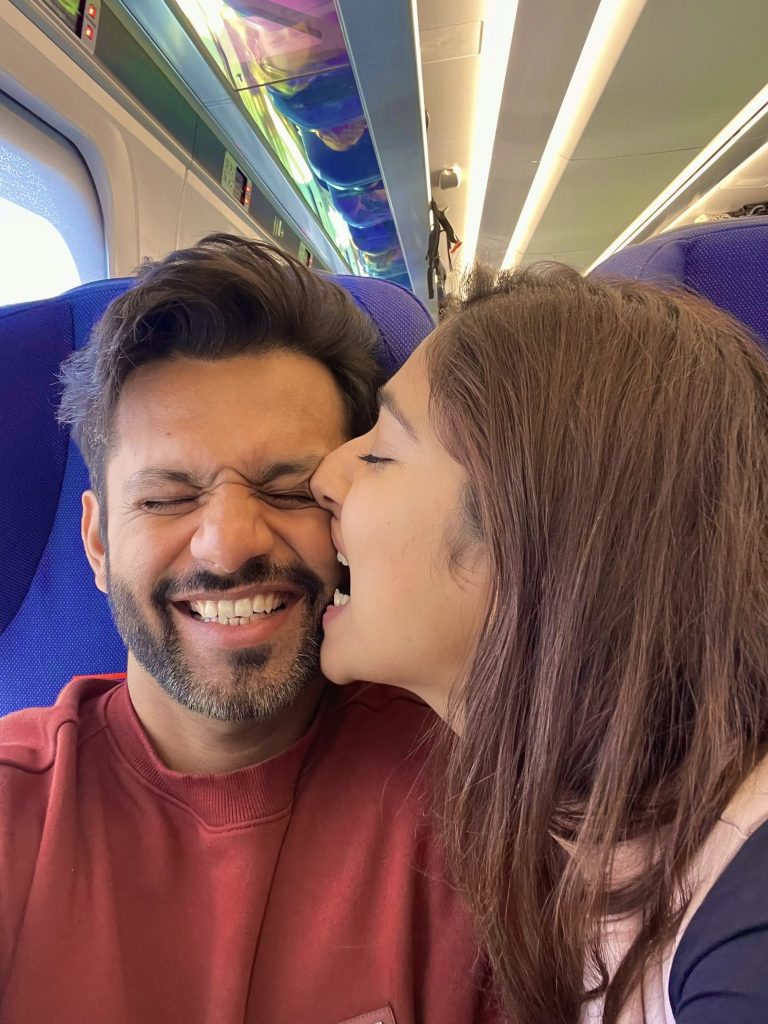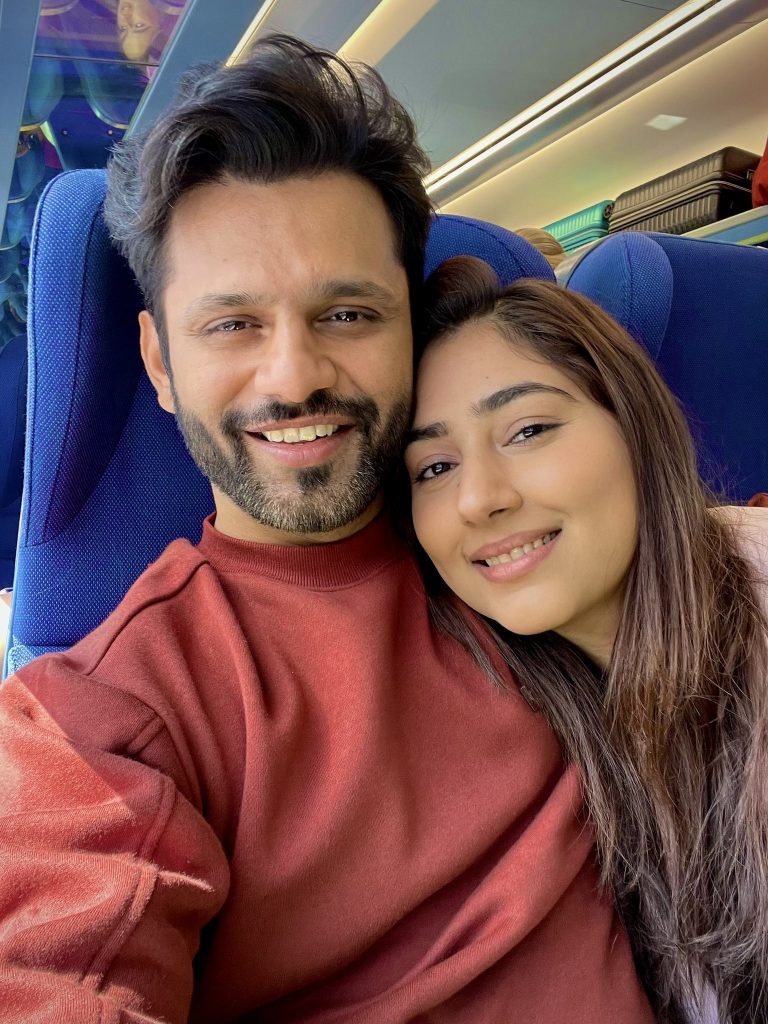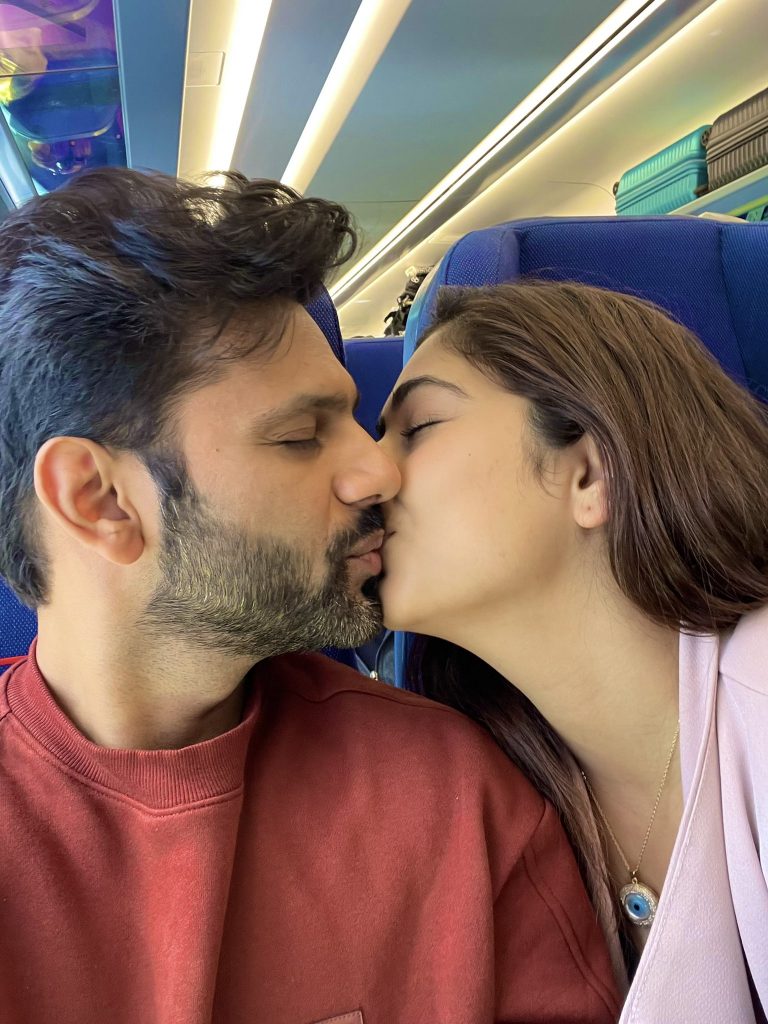 Rakhi commented:
After seeing this picture, along with the fans, many celebs have also wished this couple. The same actress Rakhi Sawant has shared a laughing emoji in the comment. However, Rahul Vaidya and Disha Parmar have not commented on this comment yet.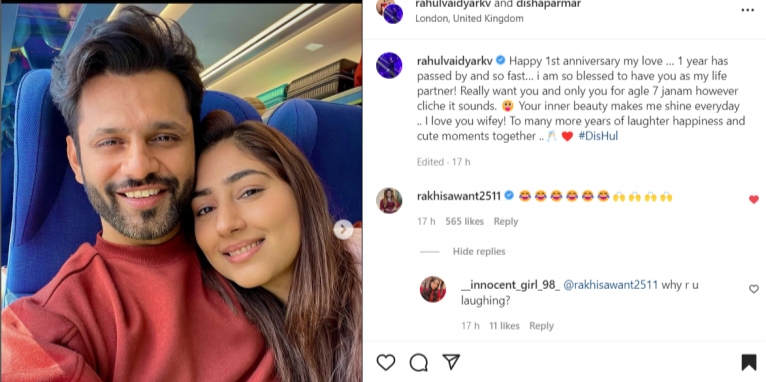 Both pair superhit:
Rahul Vaidya and Disha Parmar , who met each other during a music video, have become one of the cutest couples today. The love story of both is very much liked by the people as well as the chemistry of both of them together impresses a lot. Let me tell you, this couple met each other during a music video, then both became friends and then love and then this love tied the knot in the year 2021. Rahul (Rahul Vaidya) proposed Disha for marriage during Bigg Boss 14, expressing his love in front of the whole world. Then did their love flourish? The pictures of both of them create a lot of buzz on social media.