Bollywood actor Ranveer Singh has recently bought a very luxurious house near Shahrukh Khan's house Mannat, the price of this new house of Ranveer Singh is more than ₹ 100, and now Ranveer Singh and Deepika Padukone have become neighbors of Shahrukh Khan. Huh.
Bollywood stars often invest a large part of their earnings in buying property, although the houses of all the stars are more than one, but when it comes to the house like Mannat of Shahrukh Khan's palace, then all are seen in front of it. But now Shahrukh Khan has got a new neighbor, and he is none other than Bollywood's famous actor Ranveer Singh . Actually Ranveer Singh has recently bought a very lavish apartment near Shahrukh Khan's house Mannat, whose price is astonishing.
Knowing the price will blow your senses!
Ranveer Singh has paid a hefty price to be Shah Rukh Khan 's neighbor and his house is one of the most expensive houses in the country. Ranveer Singh and Deepika Padukone have bought a luxurious apartment in 'Sagar Resham', a lush green residential tower located in Bandra, Mumbai, a sea facing property and according to media reports, the house is said to be worth around Rs 119 crore. has been
This luxurious house of Ranveer Singh is situated between Salman Khan's Galaxy Apartment and Shahrukh's Mannat, his apartment also has a beautiful sea view. The news is that his apartment is located on the 16th, 17th, 18th and 19th floors of the tower. The total carpet area of ​​this apartment is 11266 sq ft and it has a special ceiling of 13000 sq ft.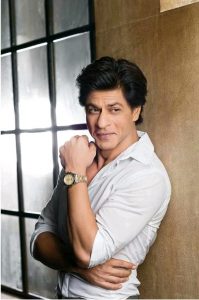 Ranveer Singh becomes Shahrukh Khan's neighbor
According to the report, the property price around this house is Rs 1 lakh per sq ft. The actor has bought this apartment through a firm named 'Oh Five O Media Works LLP'. Ranveer Singh and his father are directors in this house. Surprisingly, the actor has paid Rs 7.13 crore stamp duty to the revenue department. Ranveer Singh will soon be seen in a double role in the film Circus, directed by Rohit Shetty .