Gaurav Taneja Biography
When it comes to the most popular YouTuber in India, then there is definitely talk of Gaurav Taneja (Flying Beast) in the top places. Gaurav Taneja, better known as Flying Beast, is a famous YouTube content creator.
Gaurav Taneja is a YouTube Vlogger, Bodybuilder, Pilot, Gamer and now also a TV Personality. Gaurav Tanej is India's most popular Social Media Influencer who is followed and liked by millions of people on YouTube and Instagram.
Gaurav Taneja is one of the most popular creators of YouTube, who is liked for making videos in his different style. In today's article, you will know in detail about Gaurav Taneja's career, family and his YouTube journey.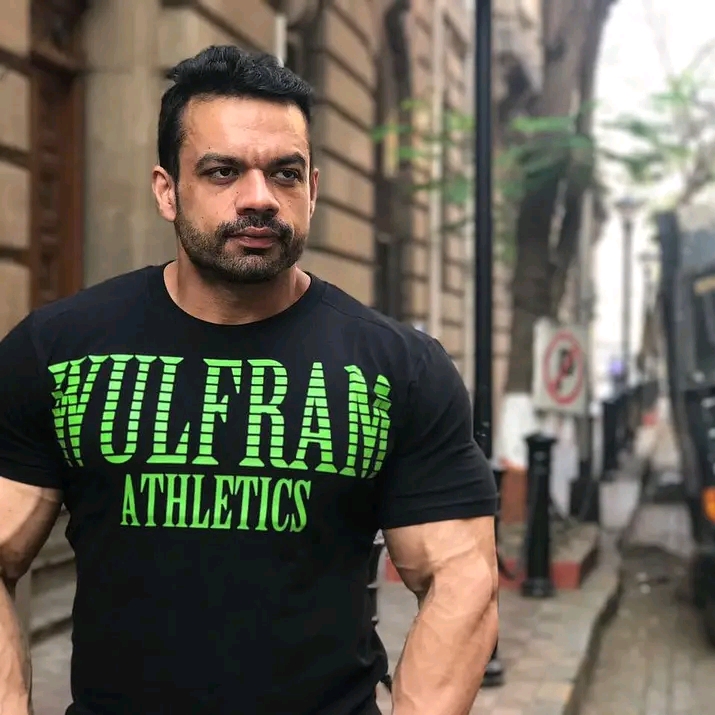 (Name) – Gaurav Taneja
(Profession) – Pilot, Youtuber
(Known) – As Flying Beast
(Date of Birth) – 9 July 1986
(Birth Place) – Kanpur, Uttar Pradesh
(Hometown) – Kanpur, Uttar Pradesh
(Age) – 36 (As of 2022)
(Height) – 5′ 7"
(School) – Jawahar Navodaya Vidyalaya, Ghazipur Of Uttar Pradesh
(College) – University of Indian Technology Institute, Kharagpur, West Bengal
(Education Qualification) – B. Tech in Civil Engineering
Parents Father – Yogendra Kumar Taneja
(Mother) – Bharti Taneja
(Siblings Sister) – Swati Taneja
(Marital Status) – Married
(Wife) – Ritu Taneja
(Children Daughters) – Kaira (Rashi) and Pihu
(Zodiac Sign) – Cancer
(Religion) – Hindu
(Nationality) – Indian
(Debut) – Youtube – FitMuscle TV
TV – Smart Jodi
(Hobbies) – Vlogging, Travelling
Gaurav Taneja Biography
Gaurav Taneja is a Pilot, YouTuber, Actor and TV Personality by profession. Gaurav Taneja had born on 9 July 1986 in a middle class family in Kanpur, Uttar Pradesh.
Gaurav's father is a retired bank officer and mother is a teacher. Gaurav Taneja did his schooling from Ghazipur and then did his graduation from India's prestigious college IIT.
Gaurav Taneja is also a professional bodybuilder, he was fond of body building since college days. He has also participated in many body building competitions and also runs his own channel on YouTube named FitMuscle TV.
Gaurav Taneja is a pilot by profession and has been associated with this field for many years. Gaurav's wife Ritu Taneja is also a pilot by profession, they also have two lovely daughters, Kaira (Rashi) and Pihu.
Gaurav runs his own channel Flying Beast on YouTube, which is very popular among people, apart from this, he is also studying law these days and now he has also become a TV personality.
Gaurav Taneja is also fond of vehicles, he has a BMW car. Gaurav is also fond of bikes, he has bought a stylish Harley Davidson bike.
Gaurav Taneja Education
Gaurav Taneja did his schooling from Jawahar Navodaya Vidyalaya located in Ghazipur. After school, Gaurav passed the IIT exam, after which he enrolled in mechanical engineering at IIT Kharagpur in 2004 and passed out in 2008.
Gaurav Taneja Family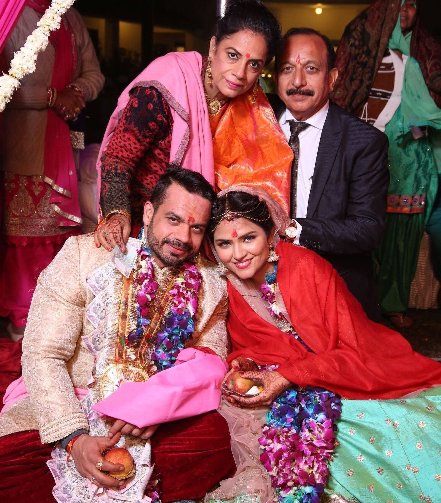 In the family of Gaurav Taneja, his father is Yogendra Kumar Taneja who is a retired officer from the bank, his mother is Bharti Taneja who is a teacher. Gaurav also has a the sister named Swati Taneja Bhatia.
Gaurav Taneja's parents live in Kanpur while Gaurav lives in Lucknow with his wife Ritu Taneja. Gaurav and Ritu were married in 2015, they also have two lovely daughters.
Gaurav and Ritu's elder daughter Kaira, whom Gaurav calls Rashi, was born in 2018, they both have another daughter who was born in 2021, who they named Pihu.
Gaurav Taneja's career
As Pilot
Gaurav Taneja is a pass out from IIT Kharagpur, after college, Gaurav chose the field of aviation for his career and decided to become a pilot. Gaurav joined the CAE Madrid Flight School in Madrid, Spain in 2011 for training.
From here, Gaurav took training on Airbus's A320 ship, after completing the training, Gaurav came to India and started working as a first officer in Indigo. After this, Gaurav became a pilot after some time in Indigo, where Gaurav worked as a pilot for many years.
After Indigo, Gaurav Taneja joined Air Asia (AIR ASIA) as a pilot, however Gaurav could not stay here for long and after a major controversy in 2020, he was suspended by Air Asia.
In fact, at the time of Corona in 2020, Air Asia was not following the safety rules set by the Indian government, which was complained by Gaurav Taneja and he raised his voice against the laxity being given by Air Asia in the safety of passengers and crew members.
He said that Air Asia insists on the pilot to do a flap 3 landing to save fuel, which saves fuel, but such a landing can be very dangerous.
As Youtuber
Gaurav Taneja has been very fond of fitness since childhood, he started body building from the time of his college. During his college days, he used to hit the squat with a weight of 180 kg.
Gaurav has participated in many body building competitions at the national level and has also won some competitions. Gaurav likes to eat healthy and good food, few people will know that he has done a nutrition course from America.
Gaurav's good food and body building habit brought him to YouTube, on 26 November 2016, Gaurav Taneja opened his fitness channel on YouTube, which he named FitMuscle TV.
On this channel, Gaurav gives tips on nutrition and body building, here Gaurav puts videos of his gym workouts. Young Gaurav Taneja's channel is very much liked and today he has 20.6 lakh subscribers on this channel.
There is another very popular channel by Gaurav Taneja named Flying Beast, Gaurav started this channel in December 2017. Gaurav was a pilot in those days and whenever he traveled he would share his videos on his channel.
Along with Gaurav, his wife Ritu Taneja also used to work in his own airline, both were together in the videos. The chemistry of both husband and wife, their love, their love, their style is very much liked by the audience.
Seeing this Gaurav's channel became very much liked, especially after the birth of his elder daughter Rashi, as Rashi grew older, people started liking her mischief, fun and talk.
Today Flying Beast channel has 73 lakh subscribers on YouTube, Gaurav Taneja today comes in big YouTubers like Saurav Joshi , Bhuvan Bam, Mumbaikar Nikhil, Mostly Sen, Ashish Chanchlani .
Gaurav started a gaming channel named Rashbhari Ke Papa which became popular in no time but now due to paucity of time he is not active on this channel.
Gaurav Taneja in Smart Jodi
It was Gaurav Taneja's popularity that he and Ritu were cast as a contestant in the Star Plus show Smart Jodi. Smart Jodi is an entertainment show where performances and games take place and couples participate in it. Gaurav and Ritu Taneja made their TV debut with this show.
FAQs
How old is Gaurav Taneja? Gaurav Taneja Age
36
What is Gaurav Taneja's Height? Gaurav Taneja Height
5′ 7"
From where did Gaurav Taneja study IIT? Gaurav Taneja IIT College Name
IIT Kharagpur
When is Gaurav Taneja's birthday? Gaurav Taneja Date of Birth
9 July 1996
What is the name of Gaurav Taneja's daughters? Guarav Taneja Daughters Name
Rashi and Pihu
What is Gaurav Taneja's Net Worth? Gaurav Taneja Net Worth
37 cr