Sunil Grover Biography
Sunil Grover is a famous comedian who has played popular characters like Gutthi, Doctor Mashoor Gulati on TV. Sunil Grover, who has won the hearts of the audience with his talent, is a well-known name in the TV and film industry today.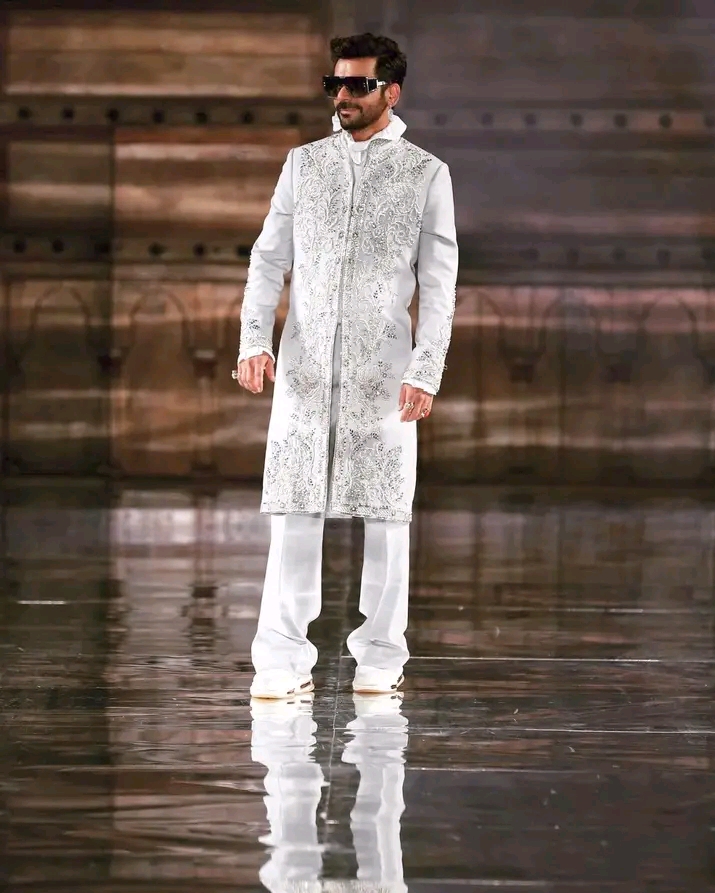 Sunil Grover Biography
(Name) – Sunil Grover
(Profession) – Actor, Comedian
(Date of Birth) – 3 August 1977
(Birth Place) – Sirsa, Haryana, India
(Hometown) – Sirsa, Haryana, India
(Age) – 45
(Height) – 5′ 9"
(The School) – Arya Vidya Mandir, Mandi Dabwali, Sirsa
(College) – /University Guru Nanak College, Haryana
Punjab University, Chandigarh
(Educational Qualifications) – B.Com, Masters in Theater
(Parents) – Father – J.N Grover
(Mother) – Not Known
(Siblings)- Brother – Anil Grover
(Sister) – Not Known
(Marital Status) – Married
(Spouse) Aarti Grover
(Children) Son – Mohan
(Zodiac Sign) – Leo
(Religion) – Hindu
(Nationality) – Indian
(Debut TV) – Full Tension (1995)
(The Film's) – Pyaar To Hona Hi Tha (1998)
Sunil Grover Biography
Comedian Sunil Grover, who enthralled the audience with his best comedy, was born on 3 August 1977 in a traditional Punjabi family in Sirsa, Haryana. His family consists of his parents, an elder sister and a younger brother.
Sunil Grover did his schooling from Arya Vidya Mandir in Sirsa, after which he graduated in B.Com from Guru Nanak College located in Haryana. Sunil holds a Masters degree in Theater from Panjab University Chandigarh.
Sunil Grover started working in TV from an early age and has played many memorable characters on TV like Gutthi in Comedy Nights with Kapil and who can forget the Character of the Doctor Mashoor Gulati in the Kapil Sharma Show.
Sunil Grover Wife and Children
Sunil Grover's wife's name is Aarti Grover, both of them also have a lovely son named Mohan Grover.
Sunil Grover Career
Perhaps many of you don't know that Sunil Grover started his career as a radio jackie, Sunil Grover in Radio Mirchi's popular series "Hasee Ke Phuwware" with Radio Zaki R. J Sood had become
Sunil Grover started his career on TV with Doordarshan in 1995 where he worked in a comedy show named Full Tension with comedian Jaspal Bhatti, famous for his satire.
Sunil Grover started his career in films with Ajay Devgan and Kajol's film Pyaar To Hona Hi Tha (1998) where he did a small role of Nai Totaram.
Sunil also acted in Ajay Devgan's film The Legend of Bhagat Singh in 2002, from where he started getting noticed, after which he did small roles in many films and TV shows.
Sunil Grover has also acted in 26 episodes of Gutur Gu, India's first silent comedy show aired on SAB TV. The biggest turning point in Sunil's career came when he joined Comedy Nights with Kapil.
In this show that aired on Colors TV, he played the character of Gutthi which made him famous everywhere, his performance in this show was very much liked and appreciated by everyone.
After this Sunil played characters like Doctor Mashoor Gulati and Rinku Bhabhi in The Kapil Sharma Show aired on Sony TV, after which Sunil had reached the sky of popularity.
But after that something happened that broke the heart of the audience, in fact there was a dispute between Sunil Grover and Kapil Sharma due to which Sunil left Kapil's show.
After this Sunil returned to TV again and brought his own show Kanpur Wale Khuranas on Star Plus but this show could not do anything special and he had to close the show soon.
Sunil Grover returned to TV in 2020 from Gangs of Filmistan on Star Bharat, but this show also did not work much but in the meantime Sunil also appeared in many films and web series.
Sunil Grover made his debut in Punjabi films with the 2016 film Vaishakhi List, also appeared in the lead role in Koffee With D (2017) and also worked in 2019 film Bharat with Salman Khan.
Sunil Grover has lent his voice in the Hindi dubbing of Hollywood movie Chicken Little, apart from this Sunil has sung two songs Daru Pike Girna and Mere Husband Mujhband Mujhko Piyaar Nahi Karte.
Sunil Grover Web Series
Sunil Grover made his web series debut with Amazon Prime Video's political drama web series Tandav, he also played a lead role in Zee5's web series Sunflower.
Sunil Grover Heart Operation
Sunil Grover's fans were shocked one day when they came to know that Sunil is admitted in the hospital and has undergone a heart operation. This news had shocking for his fans.
Actually Sunil was running ill for some time but even in this condition he was shooting for one of his web series, after which he got the operation done which was successful.
FAQs
When is Sunil Grover's date of birth? Sunil Grover Date of Birth.
3 August 1977
What is the age of Sunil Grover? Sunil Grover Age.
45
What is Sunil Grover's Height? Sunil Grover Height.
5′ 9″
What is the name of Sunil Grover's wife? Sunil Grover Wife Name.
Aarti Grover
What is the name of Sunil Grover's son? Sunil Grover Son Name.
Mohan Grover
What is the name of Sunil Grover's brother? Sunil Grover Brother.
Anil Grover
What is the Net Worth of Sunil Grover? Sunil Grover Net Worth.
18 cr